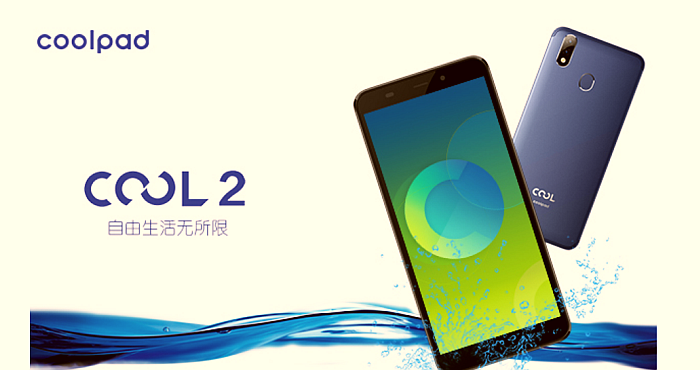 Coolpad Cool 2 Has Arrived. Recently, the second Cool smartphone version hit the markets, after almost two years since the launch of Cool 1 back in 2016. In the past, Coolpad collaborated with LeEco in order to present the customers with the Cool 1 smartphone; however, LeEco faced some serious funding issues and thus there aren't any official information about whether LeEco is involved in the release of the Coolpad Cool 2 smartphone.
The second version of the Cool smartphone is now available in the markets and the smart product has some decent features and the one that stands the most is that it's made resistant to water exposure. The Coolpad Cool 2 weighs about 160g, and its fine metal frame measures 154.7 x 73 x 9. Also, the Cool 2 has an IPX4 score and consequently it's water-resistant. The backside of the Cool 2 smartphone has an antenna that goes within both the top and bottom edges of the product. In addition, the fingerprint detector in the Cool 2 is systemized to unlock the smartphone in about 0.2s.
As for the screen design, the Cool 2 sports a new, more full screen with an aspect ratio of 18:9; also, the smartphone is a 5.7 inches in height and its display is an IPS LCD that supports high resolution of 720 x 1440. And the screen is concealed under a curved layer of glass. The Coolpad latest smartphone has a RAM of 4 gigabytes and a storage space of 64 gigabytes.
Moreover, the Cool 2 is functioned by MediaTek MT6750 chipset and an octa-core processor. The device supports additional storage space via a microSD card slot within it. And once you purchase Coolpad Cool 2, it already features Android 7.0 Nougat OS. The Cool 2 battery is doing very good as well – 3200 mAh battery endurance; and the smartphone features dual cameras that can take beautiful shots using the bokeh effect. And the front camera captures selfies using Al features, alongside its usage for the face recognition function. The Coolpad Cool 2 is going to be available in two styling options: black and white, or blue and black.
As for the Coolpad Cool 2 price, the company hasn't released any official prices of the new product. However, the Cool 2 smartphone took a good amount of nearly two years to be birthed as a successor to the original Cool 1. Yet, the water resistance feature, the dual cameras and the more full 18:9 display can indeed serve as good attractions in favor of the Cool 2 overall 2018 sales.