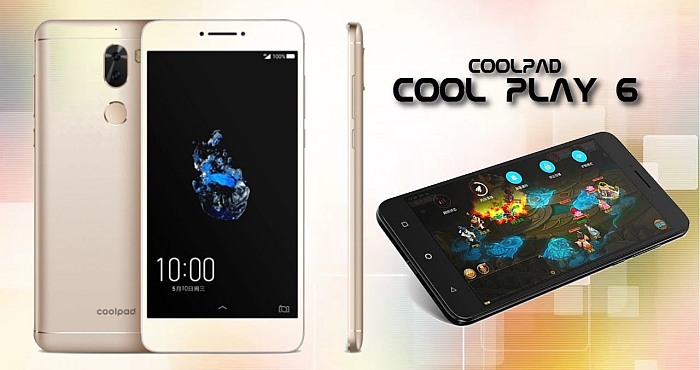 Released on September 4, 2017, the Coolpad Play 6 is the newest smartphone for sale on the Indian market. Coolpad expressly wanted to push the boundaries on smartphone affordability, making them available for anyone. The biggest buzz in the market concerning the Coolpad Play 6 is its 6GB of system memory.
This phone looks a lot like other Chinese smartphones, with particular influence from the LeEco Le Max 2 being incredibly evident. Even though the body is quite large, it is not too hard to hold the device in one hand. The side borders of the screen are narrow, but the above and below screens are still very large. This is off the trend you normally find these days with smaller bezels in particular.
The 5.5-inch display features full HD resolution, at 1080×1920 pixels. This configuration is standard at the current price. Vibrant colors are also features, but sometimes tend to be a little oversaturated. However, both text and images are clearly visible even under direct sunlight.
The software on the Coolpad Play 6 is Journey UI, which is based on the Nougat version of Android 7.1.1 and has promised to update to Oreo by the end of 2017. Preloaded apps include Facebook, Amazon Shopping and the UC Browser. These apps cannot be deleted.
Furthermore, the phone comes with octa-core Snapdragon 653 SoC, which has four 1.95GHz cores and four 1.4GHz cores, 6GB RAM, and an impressive 64GB of onboard storage. For even more storage, you can easily use a microSD card. However, to utilize this feature, you will be giving up the use of a second SIM because of the hybrid dual SIM slots. Both 4G and VoLTE are supported and the battery capacity is rated 4000mAh.
One of the biggest highlights of the Cool Play 6 is the cameras. The ones in back have two 13-megapixel sensors, one for RGB and one for monochrome, with an f/2.0 aperture setting. The onboard camera app gives you the regular standard modes, which allow you to take photos as well as videos. A variety of effects can be utilized, including Mono, Slo-Mo and Long Exposure. The main camera feature, however, is the SLR mode for dramatic depth-of-field effects.
Priced at a competitive rate of only Rs. 14,999, this phone can easily be pitted against Xiaomi Redmi Note 4, which is the current dominating the particular segment at this time.