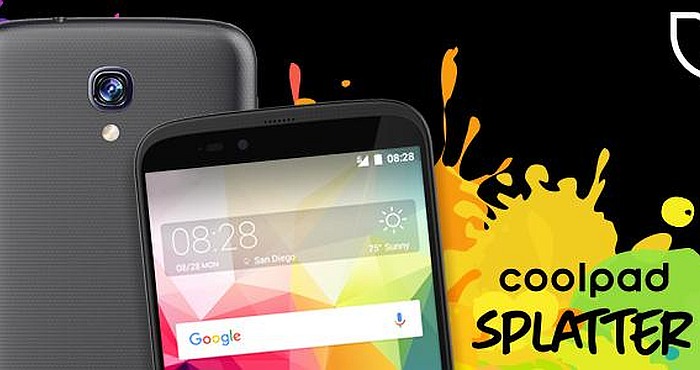 Coolpad is probably best known for their ability to give you smartphones and tablets at very affordable prices. The Chinese OEM took another endeavor towards the United States market with the new Coolpad Splatter. Their first US release was the Conjr. It is also the first of their phones to move to Cricket Wireless, giving the company a completely new playing field while still being compatible with some of the most popular mobile carriers.
This is a midrange smartphone and could be the cheapest phone on the market that comes powered with Alexa, Amazon's own digital assistant. This is a highly marketable feature and an exciting addition for such an affordable phone. In fact, having the Alexa assistant will be a major feature for you, especially if you use and shop on Amazon a lot.
Alexa not only allows you to make an Amazon purchase through Alexa's voice command, you can do lots of other things as well. You can set alarms, control playback of music, make a phone call, send a text message, make a to-do list or shopping list, ask for an update on the news or weather, get the definition of a word, calculate a formula, get the correct spelling for a word and much more. Anything you can do on your phone by tapping, you can also do by utilizing Alexa's voice commands.
While most would agree that the Coolpad Splatter is not exactly a showstopper, the unlocked phone does have some nice design touches. A couple of the best ones we would like to mention include new navigational buttons and speakers in the back of the nicely designed unit. The Coolpad Splatter easily handles basic tasks such as web browsing and checking your email as well. Do not expect to be able to play complex games with ease, but everyday activities are no problem at all.
Some of the key features of the Coolpad Splatter include a 5.5-inch HD screen, a Qualcomm Snapdragon 425 processor, 2GB RAM and a 2,500-mAh battery. It comes with 16GB of onboard internal storage that can be expanded up to 32GB with the introduction of a card. The back-facing camera gives you 8 megapixels while the front facing camera comes in at 5 megapixels. The LTE network support runs Android 7.0 straight from the box. It is compatible with popular carriers such as AT&T, Cricket Wireless and T-Mobile.