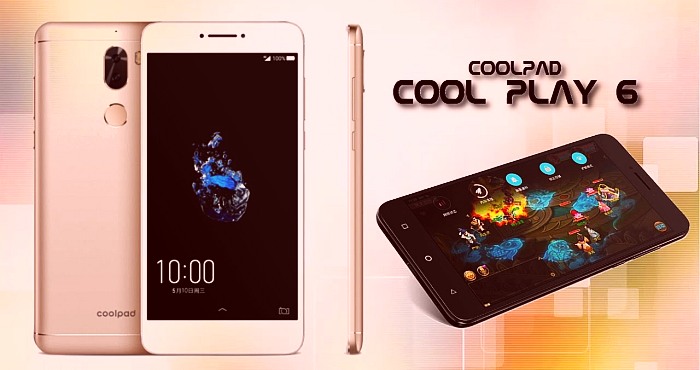 The past couple of years have been somewhat rocky for the Chinese manufacturer of smartphones, Coolpad. It was the largest company from China, in 2014, outside of China as far as sales are concerned. However since some of the other Chinese smartphone companies, such as Xiaomi, OPPO, OnePlus and Vivo, took over the market, Coolpad has lost a lot of favor on the market.
Cool Play 6 was recently launched in Dubai and became the first smartphone with 6 gigs of RAM in India. Now they are trying to reinvent themselves in the already aggressive smartphone market of India.
As to short-term goals, Coolpad wants to extend its own Indian market share to about six percent. For starters, they are going to be gearing up for the next launch, which will happen around Diwali. That launch, for the Cool S1 Changer, looks to take the company into the price range known as mid-segment. Coolpad has never been in this particular arena before, and neither have Xiaomi, OPPO, or Vivo. All have been unsuccessful with their ventures into this area.
The CEO of Coolpad India, Syed Tajuddin, recently stated, "With our upcoming launches we are planning to enter into the mid-segment smartphone category with the launch of a flagship device in the price range of 20K-25K in India. This time also it's going to be something special." He goes on to confirm that Coolpad will launch a total of three devices in India before the year finally closes.
Five more Coolpad experience centers are set to open in India in order to boost sales of their devices. They also plan to offer launches that will exclusive to these offline locations as they collaborate with "well-established distributors like Univercell".
In a recent interview with Catch News, Syed Tajuddin was asked about his strategy for the Indian market, to which he replied, "In India, more than half of the phone users own feature phones, which also presents a great opportunity for smart phone brands like us to capture more market from that segment. Coolpad is looking forward to tapping this market with great value for smart phones at aggressive pricing and innovative feature to be launched in the coming months."
When asked about the new smartphones that Coolpad plans to launch, Syed replied that there would be three: the Note 5 Lite, the Note 5 Lite C and the Cool Play 6, all before the end of the year.